My name is Suzanne Dunne Raggett and Kerry Wedding Flowers is my bespoke floral business.   Little did I guess when I began my first job with a local florist that I would still be enamoured quarter of a century later –  I must love what I do! 
I believe anything is possible and imagination can take you anywhere and nowhere do I embrace this mantra more than in my floral work.
I am constantly on the look-out for the latest trends and the loveliest designs. My goal is to create the most wonderful floral accompaniment to your event, wedding or corporate function, working to compliment your theme and venue.
I truly love working with flowers and I give my full attention to ensure your florals will be all you dream of and more.
Please take a little time to have a look at my photographs and testimonials. 
If you have any questions I'll be happy to hear from you. 
Warmly,
Suzanne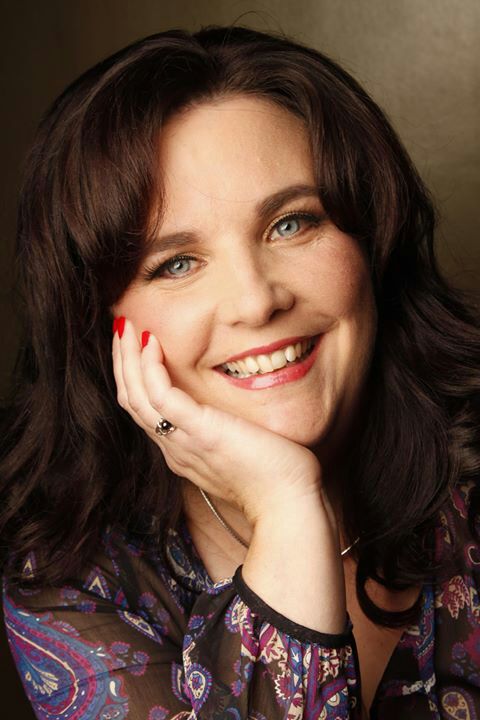 WHAT OUR HAPPY CLIENTS SAY ABOUT US
Bernie and Brian
"The service Suzanne gave us on our Wedding Day was second to none.

The pictures don't give enough justice to how well everything looked and the fabulous scent from the flowers was wonderful.

She is a lovely person to work with, a great listener, not a bit pushy and gave exactly what I wanted. Service and Finish Product we could not fault"
Michelle Mc Elligott
"I can't recommend Suzanne highly enough.  The flowers for your Wedding Day are so important and they have to be right.  Suzanne is so talented, experienced, and extremely professional.  Her attention to detail is second to none and I found that once I had organized what I wanted with her, I could sit back and forget about that aspect of the day,

Knowing it was in safe hands.

If you are reading this, your big day is probably also on the horizon, so I would like to wish you the very best of luck and again, recommend that you hire Suzanne to take care of all your Floral worries ! ! !


Brenda & Jimmy
"I would highly recommend Suzanne Raggett for her flower arranging skills.

I got married in August 2000 and Suzanne did all my wedding flowers.

People had traveled from far and near and everyone was in awe of the beautiful arrangements throughout the church and hotel.

I wanted something very different for my bouquet, so any ideas I had I passed on to Suzanne and she came up with an outstanding personalized bouquet. Her work is up to the highest standard you could get."


Nikki
Suzanne created the most amazing wedding flower for us. Living out of the country Suzanne made it so easy for us with emails, calls & pics. Thank you again for our beautiful flowers x
Kelsey
My husband and I got married in Dingle this past October. Suzanne completely nailed the brief. With each change over the course of the year of planning she was more than accommodating; even driving our floral arrangements to Dingle instead of Tralee, where we Initially we thought we would marry. From the smallest detail to the garlands that graced the tables, we can not sing her praises enough. Thank you so much for making our day so incredibly special.
Margaret Lacey
" I was delighted with the flowers on my Wedding Day.  They were beautiful and I did not have to worry about arranging the Church Flowers or Wedding Reception Flowers as Suzanne took care of it all.  The attention to detail was second to none and the advice given on deciding the type of flower and colour was a great help as I don't have a good knowledge of flowers.  I would highly recommend any bride to avail of the service that Suzanne provides"


Mary & Jeff
Suzanne, we adored the flower crown and other flowers. Everything held up wonderfully, even in the misty rain. Thank you for making our wedding day so beautiful! The flower crown was better than I dreamed.


Caroline
There is nothing to match the creativity and high standards at this shop. Flowers are exquisite and so fresh they last beautifully. Service is wonderful too, they are so willing to listen and work with you. I still admire my wedding flowers in my album, I know I always will.
Stephen & Aine
It is with great pleasure we acknowledge the skill and ability of Suzanne Dunne Raggett as Florist for our wedding. Suzanne provided us with the most wonderful and unique arrangements for the church ceremony (including Altar decoration, Aisle decoration and individual bouquets and flowers for the wedding party) and also provided us with a continuation of her concept in the arrangements for our hotel celebrations (including the top table and dining room, reception area and to our delighted surprise our wedding suite!). Suzanne provided a truly professional yet entirely personal service and quickly interpreted our individual ideas whilst adding her experienced touch to create the stunning arrangements. We would, without hesitation, recommend Suzanne for floral work and would be confident that any future clients will delight in her magic touch.
Caroline and Peter – Plymouth, U.S.A. 
I cannot say enough about my experience with Suzanne ! My flowers were one of the highlights of our wedding day. Even in the church I had to whisper to my soon-to-be-husband, "look at those flowers!!".

Her personable approach was refreshing and her professionalism was reassuring. Unlike some brides I did not know precisely what I wanted for my flowers. I knew I wanted sweet-peas in my arrangements and I liked the idea of roses but I did not have a style in mind or a specific 'picture' of how they should look. I sent Suzanne swatches of the fabric being used in the bridesmaid's dresses and she took it from there. She found a beautiful burgundy rose which matched perfectly - and then found a gorgeous sweet-pea and just the right foliage to bring it all together.

Not only were they stunning on the day itself but since then, when anyone views my photographs, I receive comments and exclamations about my wedding flowers.

Thank you SO MUCH Suzanne for adding such a beautiful element to our special day.
Frances
I ordered flowers from Suzanne, I really loved the bouquet, I was delighted with the quality if flowers and the different variety of flowers received, fantastic colours too. Highly recommend Suzanne for flowers for any occasion.
Joseph
Thank you so much Susie for the beautiful arrangement that you sent to my mom. She love them and there is nothing like a nice arrangement to cheer moms and wife's and whom ever who want to see smile. Thank you again for the value and great service. JK
.
Maeve and Chris
"Just a note to say thank you Suzanne for your imagination and attention to detail for the beautiful floral arrangements for our wedding. I don't think that one person  did not comment on the "stunning" and "incredible" floral displays. You captured exactly the elegance we were looking for."




Erin


Suzanne, everything was perfect yesterday! We had a wonderful day and the whole family was blown away by how beautiful the room looked!


Tracy & Nicolas Ramperh
If you are looking for the Best florist there is, then I would highly recommend Suzanne Raggett. Our Wedding Day was made even more special by the beautiful flowers Suzanne put together for me. From the first moment we met Suzanne listened carefully to all my ideas and gave us her full attention. As a result my flowers were exactly how I imagined them to be.

She is creative and gifted which shows in the obvious pride she takes in her work, and is very competitively priced which was an important issue in our choosing Suzanne.

PICK HER... ... ... You won't regret it
Marilyn
I adore fresh flowers and Suzanne has never been disappointed with stunning bouquets, hand-tied and delivered. They last for ages, love them. Best around for price, quality and quantity!
Kelsey & Aine
My husband and I got married in Dingle. Suzanne completely nailed the brief. With each change over the course of the year of planning she was more than accommodating, even driving our floral arrangements to Dingle instead of Tralee, where we initially thought we would marry. From the smallest detail to garlands that graced the tables, we cannot sing her praises enough. Thank you so much for making our day so incredibly special.


Marianne & Liam
Suzanne was an absolute pleasure to work with. I really appreciated her communication, her eye for detail and her ability to turn what was in my mind into reality. The flowers were fresh with amazing colours and arranged in an elegant way. We were delighted with how the flowers turned out in the church and transferred to the rose Hotel They looked amazing! I would have no problem recommending Suzanne if someone is looking for a florist to arrange their special wedding day flowers.